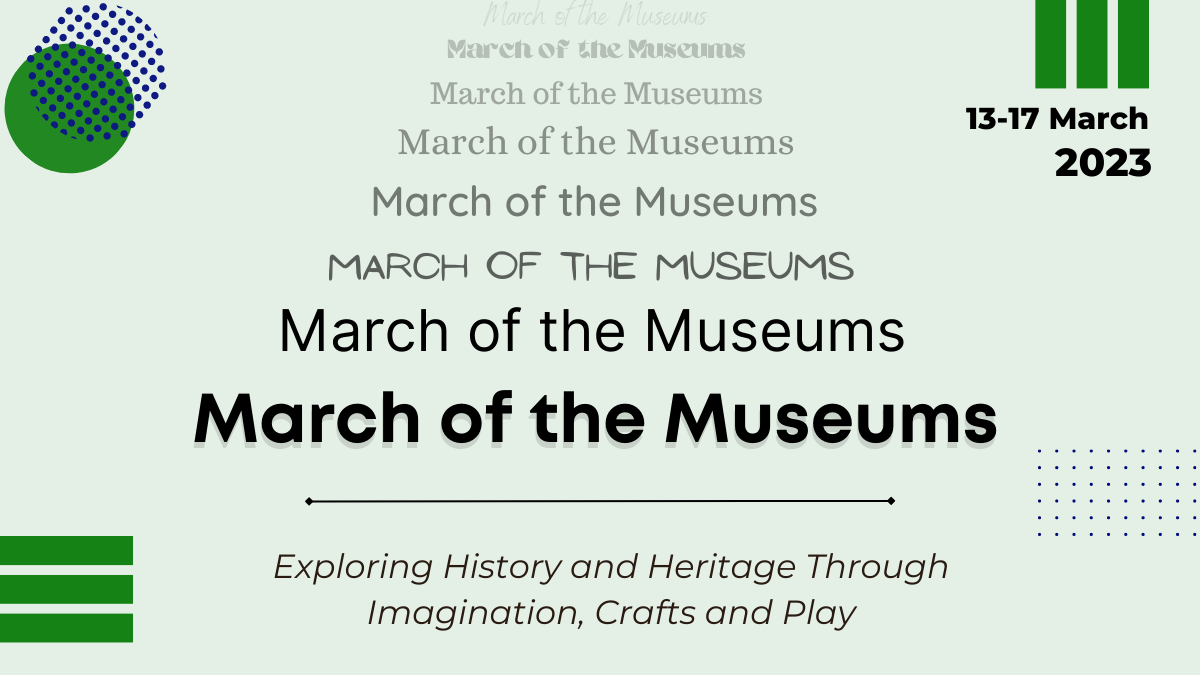 What is March of the Museums?
March of the Museums is a week-long, free, and family-friendly festival of museums! Get ready to explore, play and create March 2023!
Unsure if you can make it?  Still want an activity bag to do at home during March Break?  Click here to register - limited quantities!
Participating Museums for 2023
Added Performances
March of the Museums 2023 Schedule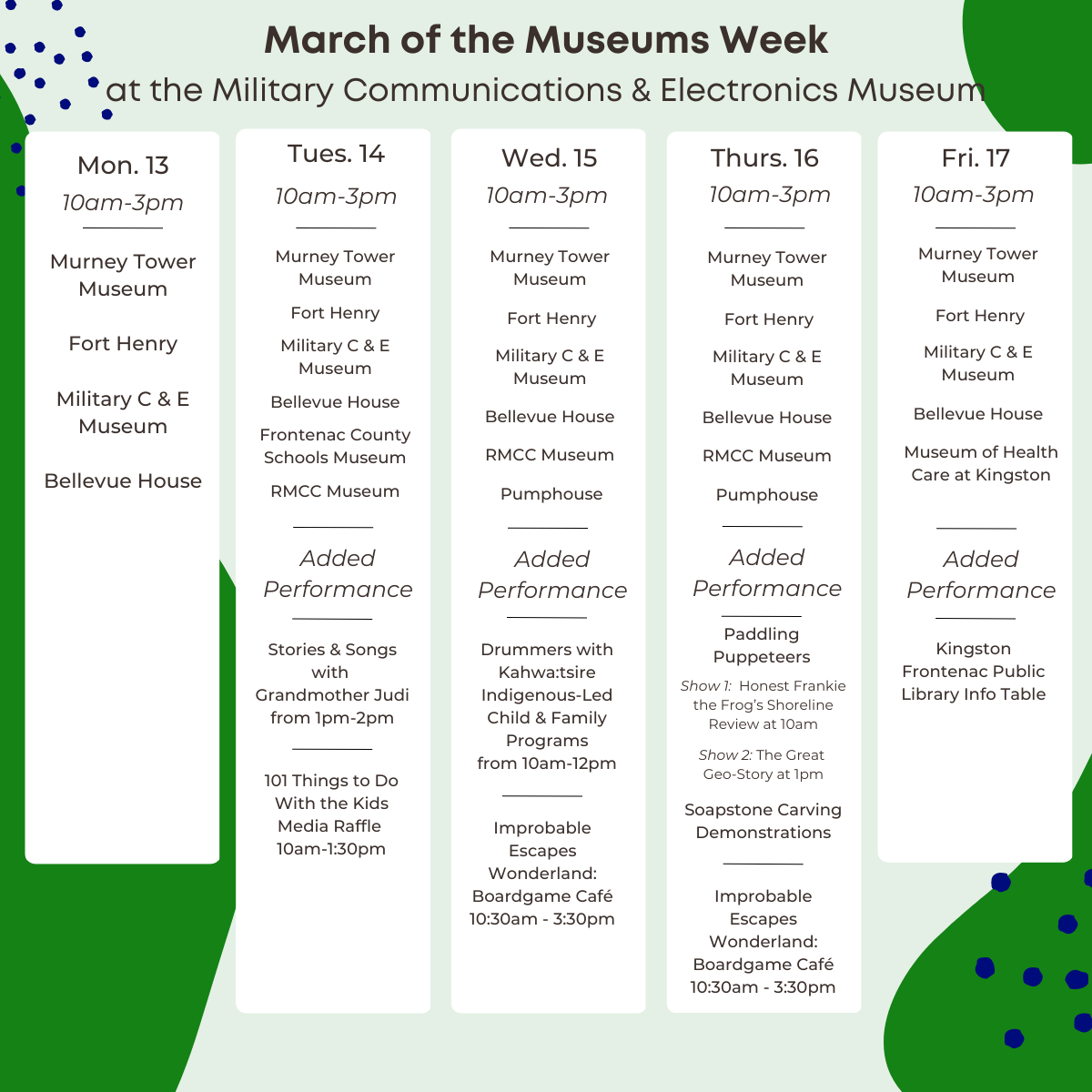 *Please note, not all museum sites listed above are open for in-person visitation. However, the listed sites are all participating in March of the Museums and can be found at the Military Communications & Electronics Museum.
*Please note for the Museum of Health Care at Kingston - Masking is required. Masks are available at the front door at no cost.
Are you a participating site checking in? Head over to the March of the Museums Resource Page more info
If you have a question or concern please contact our office staff at info@kingstonmuseums.ca or 613.507.4014.