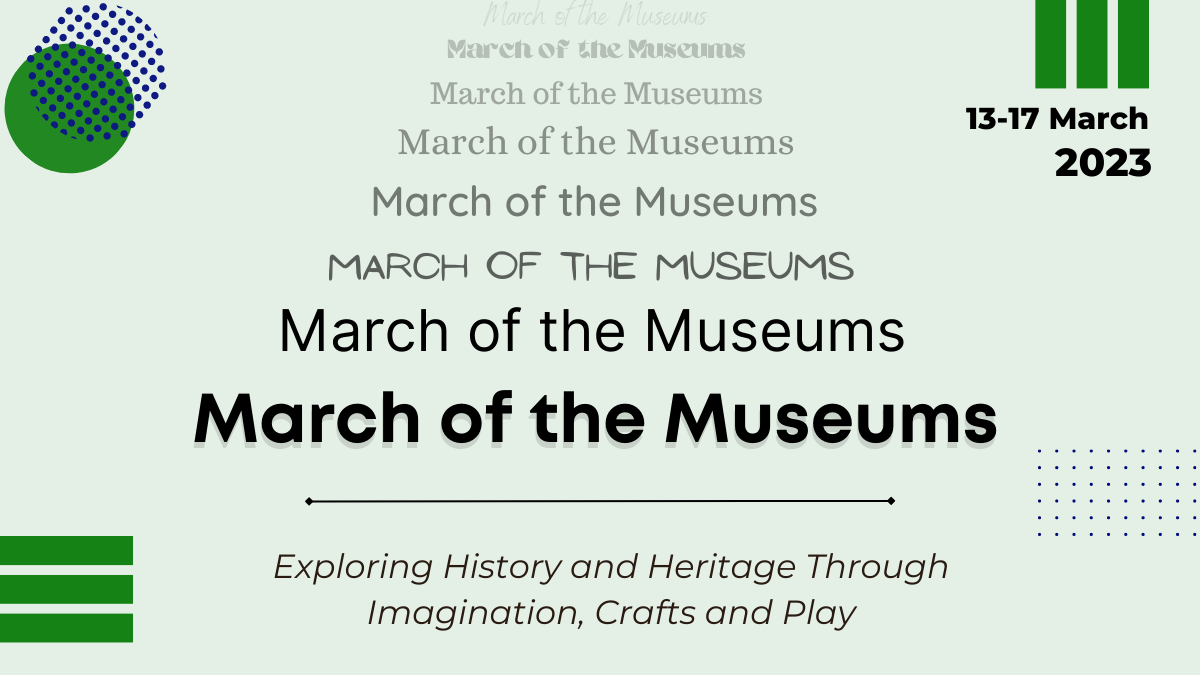 What is March of the Museums?
March of the Museums is a week-long, free, and family-friendly festival of museums! Visit your favourite museum, discover another or more! Get ready to explore, play and create March 2023!
Participating Museums for 2023
March of the Museums 2023 Schedule ~ Coming Soon!
Did you miss March of the Museums 2022? 
Check out the Kingston & Area Association of Museums on YouTube to view our full video library including last years activities! 
 
Are you a participating site checking in? Head over to the March of the Museums Resource Page more info
If you have a question or concern please contact our office staff at info@kingstonmuseums.ca or 613.507.4014.