Professional development is a fundamental pillar of KAM operations.
Life-long learning and professional development opportunities are critical to building capacity, resiliency and advancing best practice within the cultural heritage sector.  Sector workers who are consciously engaged in learning practices infuse their organizations with a sensibility of possibility, innovation and connection – thereby improving visitor experience and engagement opportunities.  KAM's intention is be the first-line, core provider and facilitator of high quality and high impact professional development opportunities for the Kingston and area cultural heritage sector.
Program Framework
KAM recognizes the diverse expertise and expertise, and accordingly, the diverse learning needs of our members – both on an individual and organizational level. 
KAM's professional development program is organized across Learner Stages, PD Type, and Thematic Content Categories.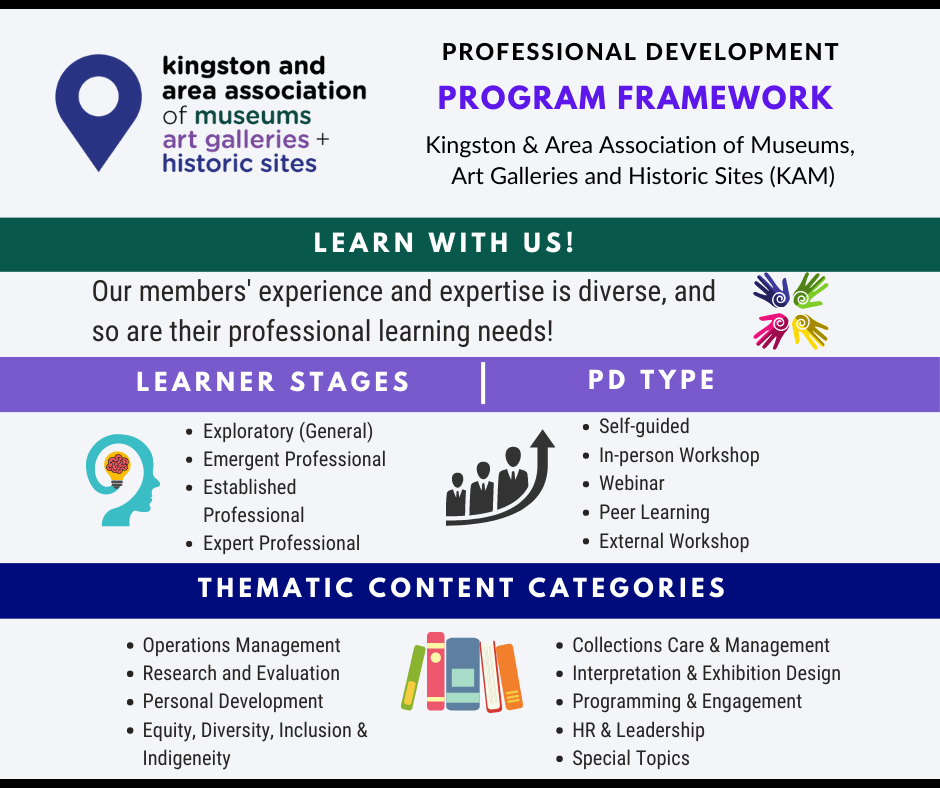 PD Program 2023
Discover what learning opportunities KAM has on offer for 2023 here.  
Download our Professional Development Program Schedule below.