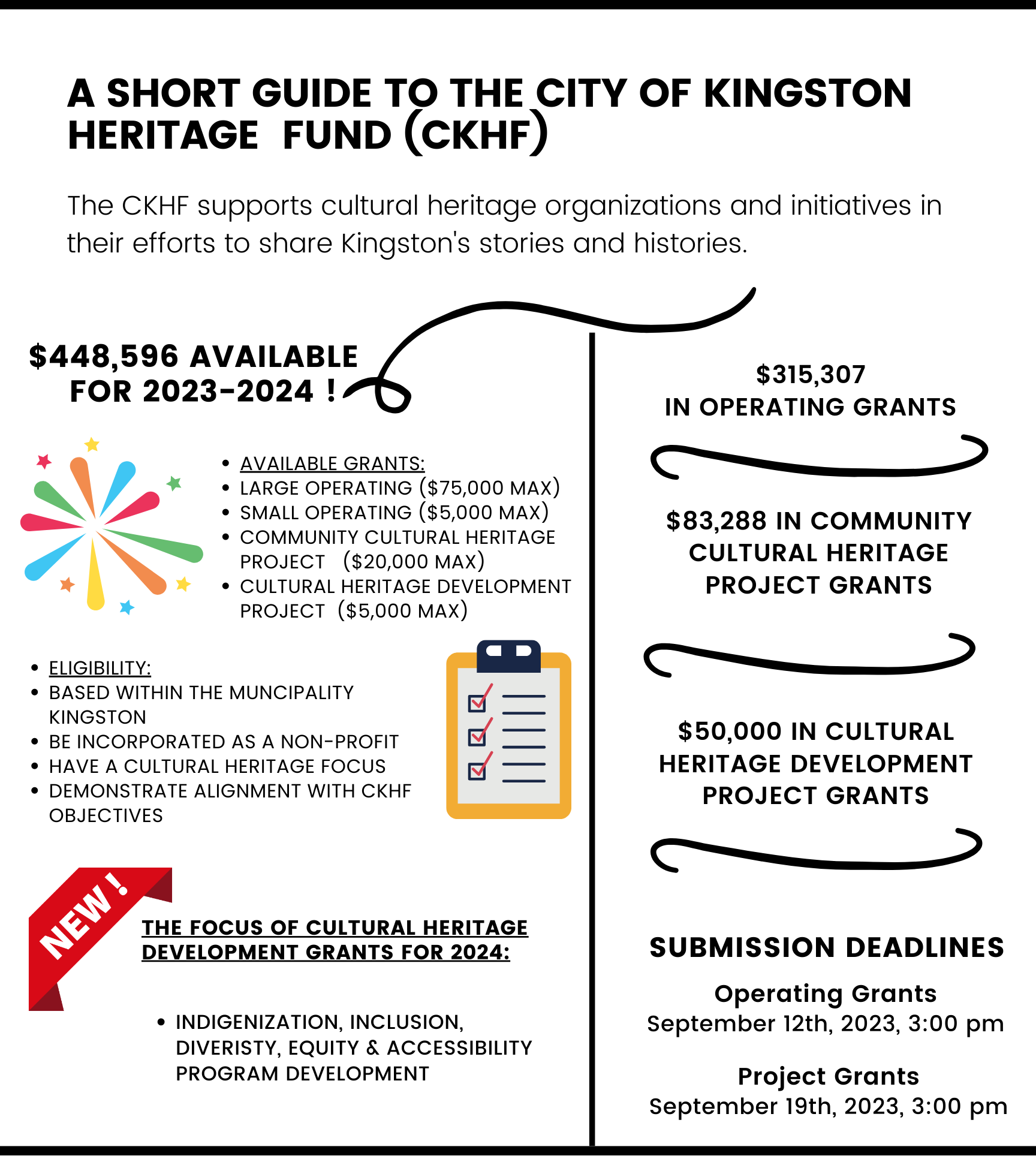 History of the Heritage Fund
The City of Kingston Heritage Fund (CKHF) provides support for museums, heritage projects, cultural groups and historical societies to improve how Kingston's stories are told locally and to the world. 
The CKHF was first launched in 2013, as recommended within the Kingston Cultural Plan (2010), with an initial allocation of $100 000 to support project grants only.  In 2014, Kingston City Council approved an expanded Heritage Fund program that included both operating and project grants. 
Project grants awarded typically represent 25% of available funds, while operating grants typically represent 75% of available funds.
The Kingston & Area Association of Museums, Art Galleries and Historic Sites has administered the Heritage Fund program on behalf of the City of Kingston since its inception in 2013.