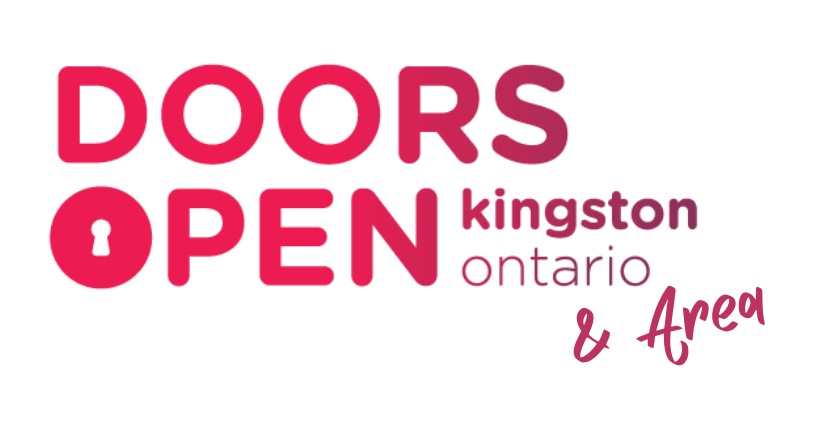 The Kingston & Area Association of Museums, Art Galleries and Historic (KAM) is seeking expressions of interest from cultural heritage sites, spaces, and organizations to participate in Doors Open 2022!
Doors Open Ontario is a provincial program and visitor brand that provides residents and visitors with a unique opportunity to explore and enjoy, sometimes hidden, but always interesting, cultural heritage places and spaces in Ontario cities, towns, and villages – all free of charge! 
KAM is organizing Doors Open 2022 to highlight the rich and dynamic cultural heritage features and narratives of the Kingston & area region. Our purpose is to promote cultural heritage provision, create opportunity for audience re-engagement, and encourage regional daytrips within the area.
When?
Doors Open Kingston & Area will take place on Saturday September 24th and Sunday September 25th, 2022, 10am-4pm.
Who?
We welcome all KAM members to participate, whether you are based within the City of Kingston or not. If there is no local Doors Open event happening within your local community, but you want to get involved in this provincial program – take part in Kingston & Area Doors Open 2022! 
We also welcome Kingston-based non-member organizations who wish to open their heritage spaces for public visitation to participate as well.
How? 
2022 will see a return to a DROP-IN event format. This means that visitors can enter your site, free of charge, at any time during the event hours. 
Is there a theme for Doors Open?
Each year, the Ontario Heritage Trust assigns a theme for Doors Open Ontario.  The theme for 2022 is DESIGN.  While not a requirement to participate, we do recommend that your curate your event around this theme if possible. 
For more information visit: https://www.heritagetrust.on.ca/en/pages/our-stories/interpretive-themes/design
Please complete the attached registration form and email to info@kingstonmuseums.ca by Friday, August 12th, 2022.