Date
2 October, 2023 at 7:00pm - 8:00pm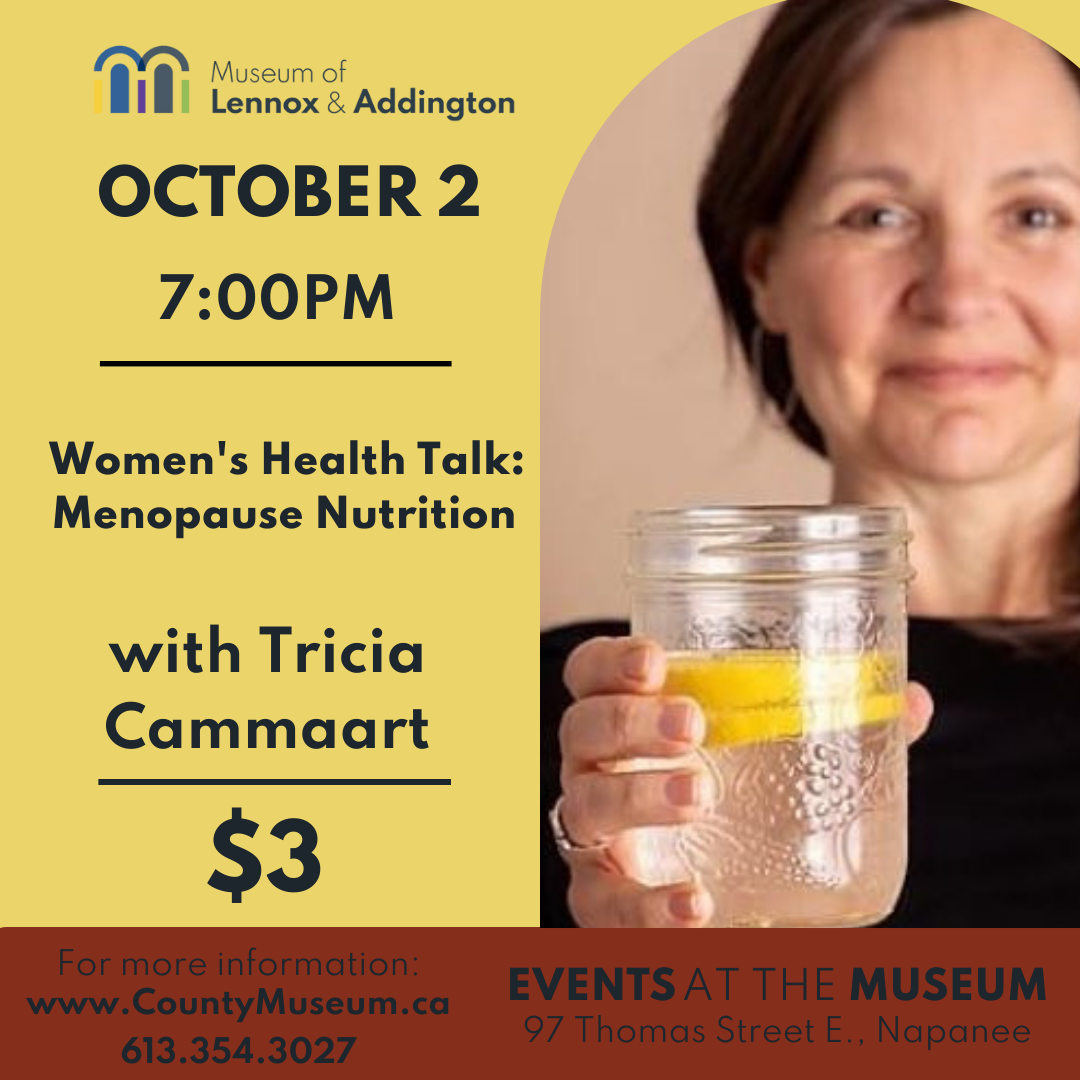 This talk will focus on empowering women in their menopause journey through holistic nutrition and lifestyle. Registered Holistic Nutrition Practitioner (RHNP) Tricia Cammaart will discuss the transformative phase of perimenopause, menopause and postmenopause, and provide valuable insights and practical strategies to optimize health and well-being during this unique stage of life. We will explore the hormonal changes during menopause and discover how a holistic approach can support hormonal balance, manage common symptoms and promote overall vitality. Whether you are seeking relief from hot flashes, improved sleep quality or to gain a deeper understanding of menopause's impact on your body, this presentation will offer a wealth of valuable information.
Cost: $3/person
Time: 7:00pm (doors open at 6:30PM)
Demographic: 13+
No pre-registration is required. 
Speaker Bio:
I am an experienced and dedicated Registered Holistic Nutrition Practitioner (RHNP) and proud co-owner of Zeal Holistic Health, established in 2012. With over 20 years of expertise in empowering women to achieve optimal health, my journey began as a passionate group fitness instructor, teaching invigorating classes such as Zumba and Yoga. Now, as a trusted holistic nutrition expert, my focus lies in providing comprehensive and personalized solutions to support women over 40 on their wellness journey. I help women 40 and older reduce their belly weight gain, help them lower inflammation and reduce symptoms related to perimenopause, menopause and postmenopause.
For more information: https://countymuseum.ca/event/menopause-nutrition/
Event contact:
Alannah MacGregor
Programs & Exhibition Coordinator, Museum of Lennox & Addington
amacgregor@lennox-addington.on.ca
613.354.3027
Location
Museum of Lennox & Addington, 97 Thomas St. East, Napanee, ON K7R 4B9