Pottery Workshop
Date:
Thursday, July 18, 2019 - 2:00pm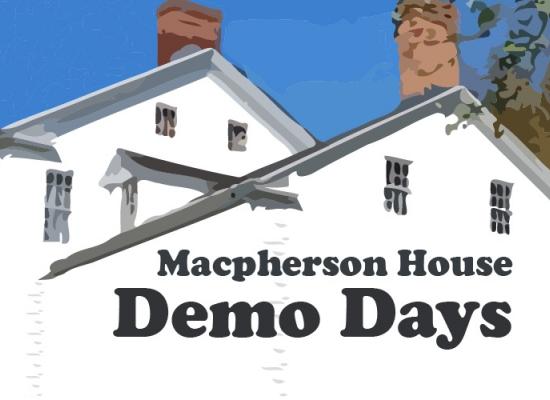 It's a Demo Day at the Allan Macpherson House & Park in Napanee! On July 18th at 2pm join Linda Wilfram Fraser from Garden Studio who will be demonstrating the art of pottery. Visitors will have the opportunity to participate in the workshop and create a one of a kind potter piece for free!
If You Like to Play in the Mud, Pottery is For YOU!  Great for all ages, we will be getting your hands dirty as we play with clay!  Examples of pieces will be on display and a step-by-step instruction will be demonstrated as you learn a few basic techniques in creating your very own pottery piece. Children will be creating snails and other garden creatures. Adult participants will have the opportunity to create stamped plates using different materials to create designs within their clay pieces.
Admission is free! Demo Days take place Tuesday and Thursdays in July and August under the event tent, in the gardens of the Macpherson House. For more information, call 613-354-3027.
Location:
180 Elizabeth Street, Napanee