Date
7 October, 2023 at 11:00am - 12:00pm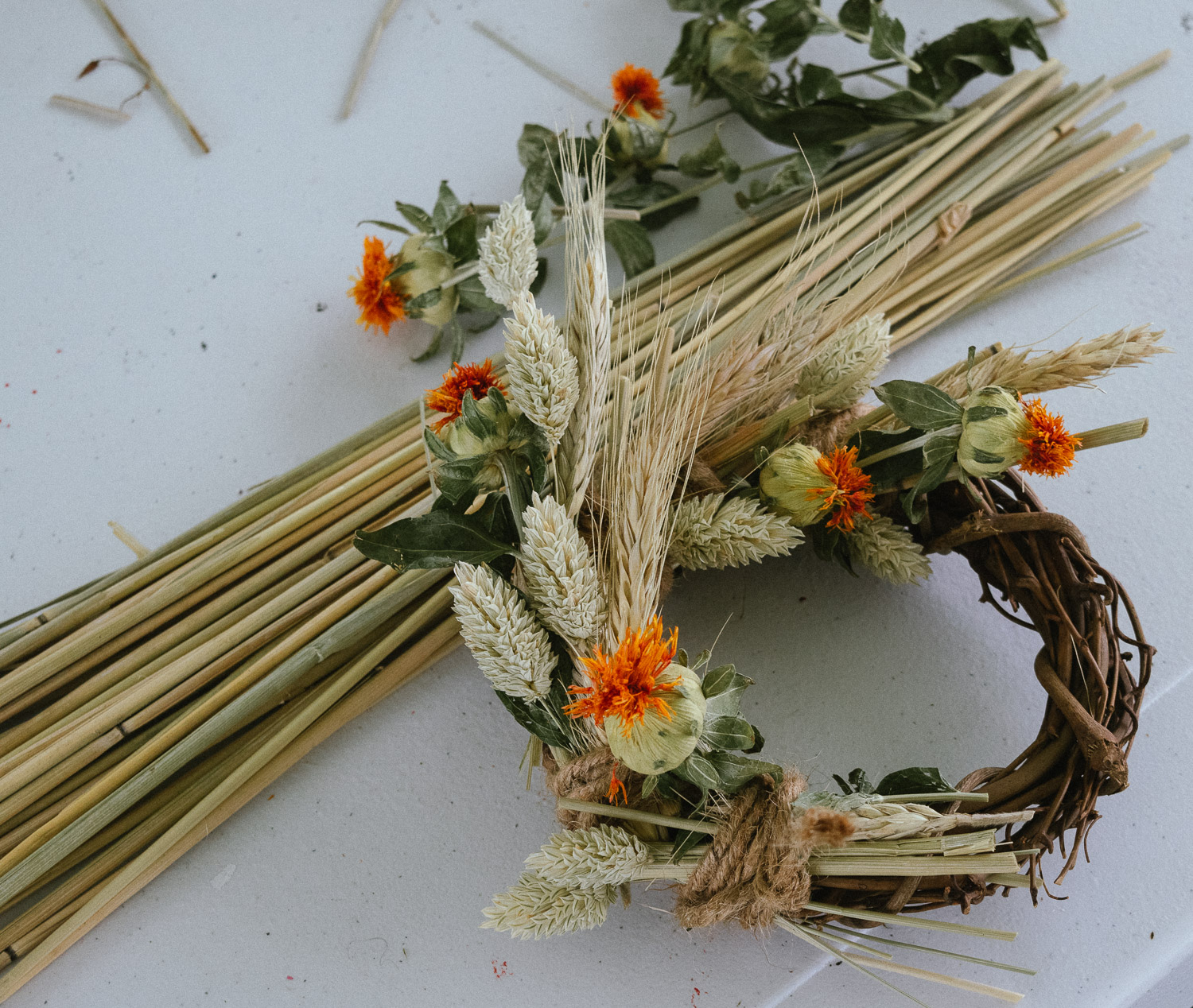 Enjoy a wreath-making demonstration and decorate your own wreath for autumn and Halloween fun!
This workshop will focus on a simple Halloween themed wreath that children can complete with their parents or on their own. Children will learn the basics of wreath-making and add fun items to customize the wreath for Fall or Halloween. A demonstration of wreath making will be given, but children can expect 1:1 help if they are experiencing difficulty. This workshop will have a focus on fun and creativity in a welcoming space!
Time: 11:00AM
Cost: FREE!
Ages: 4 – 11
No pre-registration is required
Instructor Bio – Aoife Donnan (EE-fa)
Hi! I'm Aoife (EE-fa) and run a small business out of my home called the Irish Flower Girl. I moved to Canada in 2021 and have moved from Kingston to Toronto in 2022. I began my business in Ireland making Christmas wreaths, but then discovered the art of making dried flower wreaths. The best thing about dried flower wreaths is their sustainability. Dried flower wreaths preserve the stunning color of flowers, but last far longer than any fresh flower bouquet or wreaths (sometimes years). I purchase my flowers from a wholesaler in Mississauga, but I hope to be able to grow my own one day. Currently I am selling on Etsy and Instagram.
For more: https://countymuseum.ca/event/halloween-wreaths/
Event Contact: 
Alannah MacGregor
Programs & Exhibition Coordinator, Museum of Lennox & Addington
amacgregor@lennox-addington.on.ca
613.354.3027
Location
Museum of Lennox & Addington, 97 Thomas St. East, Napanee, ON K7R 4B9