Maritime Heritage Speaker Series - David More
Date:
Wednesday, February 7, 2018 - 7:00pm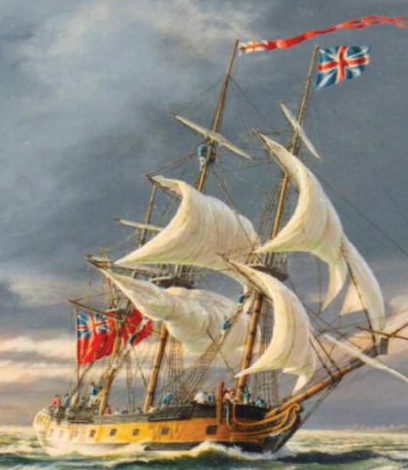 The Marine Museum of the Great Lakes and the Kingston Yacht Club present
Kingston's Regional Maritime History - Pre-Columbian (1400) to Loyalist Settlements (1785)
A presentation by David More
The early days in Kingston's Maritime History will be vividly portrayed in a slideshow that takes participants on a voyage beginning with Indigenous canoes and continues through the first sailing vessels on the Great Lakes. It explores the characters of the near-century-long French regime at Fort Frontenac, from Sieur de La Salle to René-Hippolyte La Force, Canada's first native-born naval flotilla commander. After the Seven Years' War the story shifts to the important British Revolutionary War fort and shipyard at Carleton Island (just south of Wolfe Island), and the tragic loss of the Provincial Marine warship Ontario, then finally returns to what became British Kingston, when Loyalist refugees settled here.
Admission by Donation
Please RSVP to the Marine Museum at 613-542-2261 to reserve a seat, or email manager@marmuseum.ca
The Marine Museum of the Great Lakes and the Kingston Yacht Club are partnering with local experts to present members and the general public with a series of entertaining glimpses into the unique and impressive maritime heritage of our city and the region. In 2018 this will include five evening lectures at KYC.
Location:
Kingston Yacht Club, 1 Maitland St., Kingston, Ontario