Kitchen Gypsies
Date:
Wednesday, August 14, 2019 - 7:00pm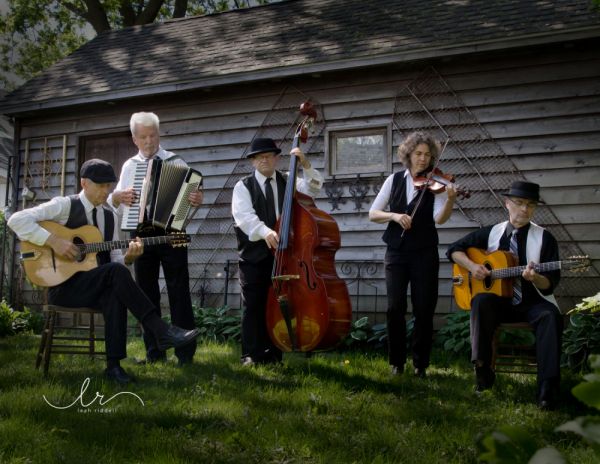 It's a Live Under the Stars event at the Allan Macpherson House & Park in Napanee! On August 14th at 7pm The Kitchen Gypsies will be performing a family friendly concert that will be sure to get people dancing in their seats. In the tradition of Django Reinhardt and The Quintette du Hot Club de France, performing Gypsy Jazz interpretations of traditional standards and contemporary compositions. Following in Django's footsteps, songs include a healthy portion of improvisation to accompany the strong guitar-based rhythm. Typical songs might include Minor Swing, Bossa Dorado, Under Paris Skies and Menilmontant. Our five piece band includes violin, accordion, bass and guitar, in addition to our vocalists. We know that guests of all ages will be dancing in their seats (or even out of them).
Admission is $3 per person. Live at the Macpherson House happens throughout July and August under the event tent, in the gardens of the Macpherson House. For more information, call 613-354-3027. Please bring your own lawn chair.
Location:
180 Elizabeth Street, Napanee