Date
28 November, 2023 at 10:00am - 12:00pm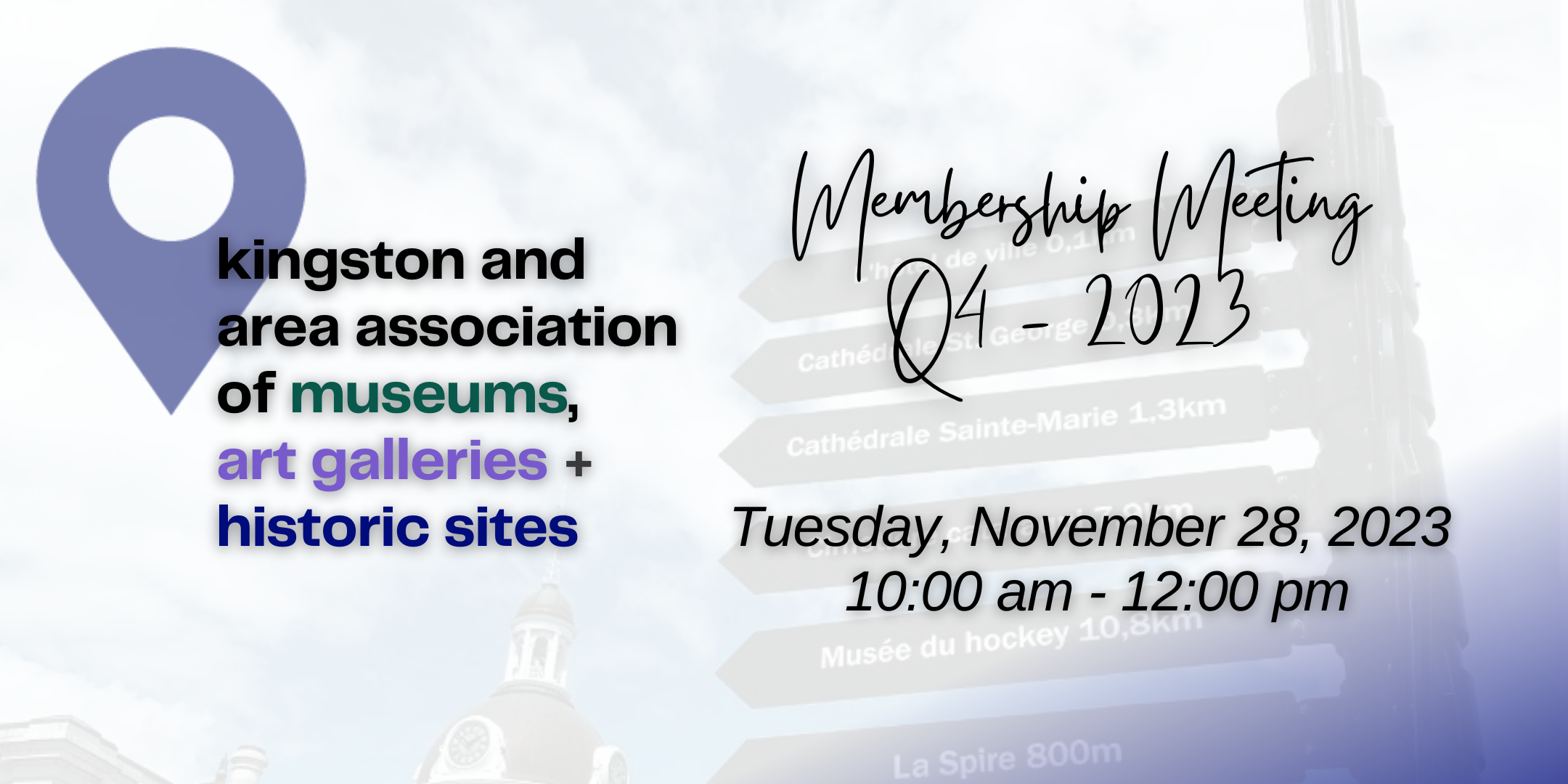 Our members define who we are as an organization, driving KAM's development over the past 40 years. Our members determine the focus and inspire the success of our four strategic pillars - Professional Development, Advocacy, Public Engagement and Collaborative Partnerships.
KAM hosts quarterly members' meetings; each offering peer-led Professional Development learning and roundtable discussions.
Our last 2023 Member's meeting is set for Tuesday, November 28, 2023 via Zoom. Catch up with the latest updates for 2023 and hear about upcoming opportunities for 2024!
Please contact info@kingstonmuseums.ca to receive the Zoom meeting link/calendar invite!
Welcome!  Please join us and get caught up on the lastest within Kingston & Area's cultural heritage sector!