Inuuqatikka: My Dear Relations
Date:
Saturday, January 11, 2020 - 1:00pm

to

Sunday, April 12, 2020 - 5:00pm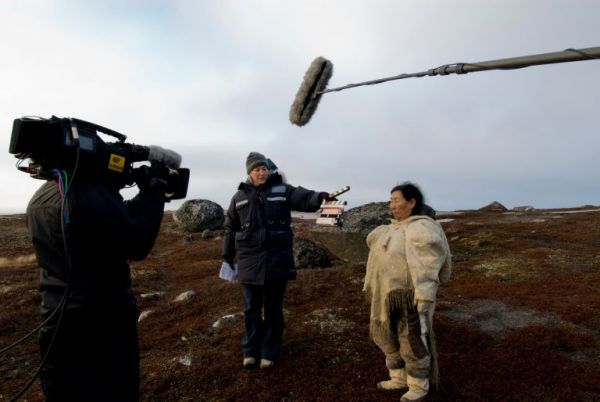 This exhibition features video works, ephemera and production material created by Arnait Video Productions, the world's leading women-centered Inuit filmmaking collective. Arnait represents the voices of Inuit women across generations, addressing traditional knowledge and contemporary life. This exhibition is part of Arnait's March 2020 artist residency at Queen's Vulnerable Media Lab, which includes intergenerational dialogues, workshops, and screenings. The exhibition is presented in collaboration with Archive/Counter-Archive and the Vulnerable Media Lab.
Members of Arnait Video Productions include Madeline Ivalu, Susan Avingaq, Lucy Tulugarjuk, and Marie-Hélène Cousineau. As of 2019, Arnait has produced over twenty works, including three fiction features, a documentary feature, two television series, twelve short and mid- length documentaries, one short and one mid-length fiction film, and two animated films.
Curated by Nakasuk Alariaq, Linda Grussani and Tamara de Szegheo Lang
Read more at agnes.queensu.ca.
Location:
Agnes Etherington Art Centre