Date
25 November, 2023 at 1:00pm - 4:00pm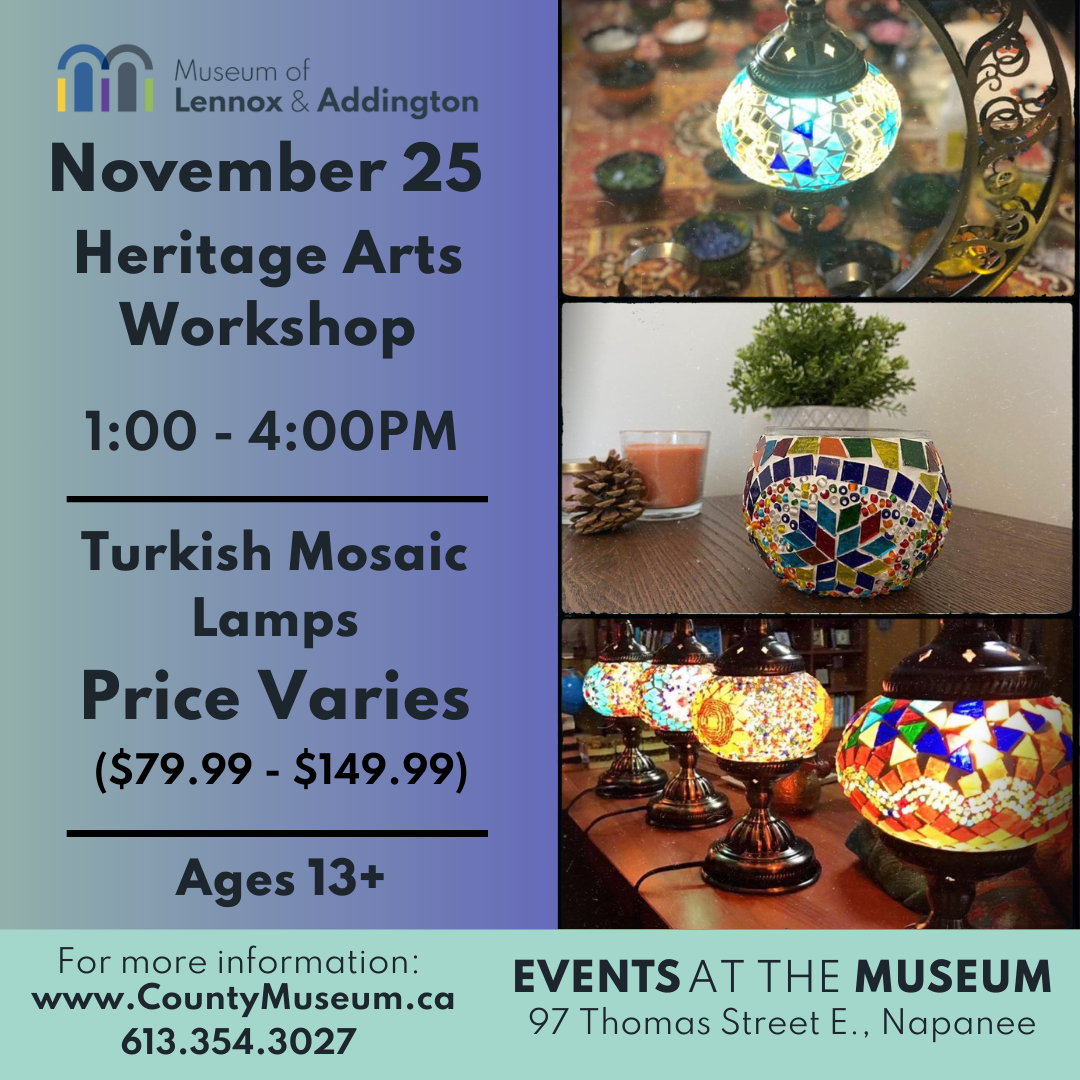 Back by popular demand! Join the Musuem of Lennox & Addington for a traditional Turkish mosaic lamp making workshop! When participants register they can choose to make one of five beautiful mosaic art products. Leave worries behind and enjoy relaxing instrumental music while tasting our special steeped tea and sweet bites. Workshop is taught by Turkish artisans.
Artist Bio:
Nagihan Zengin of My Mosaic Art enjoys creating and executing Turkish mosaic designs and pieces. Following years as a mosaic artist, she began sharing her knowledge and skill with students, teaching this unique art form.
Spaces for this workshop are limited. Don't delay, register today! Registration closes at end of day, Thursday November 23rd or until registration is full. 
For ages 13+
Cost: Varies ($79.99-$149.99) – see event webpage here for pricing and images of design products.
Pre-registration and payment is required. During registration you will choose which design you would like to create.
Registration and payment can be completed online here or over the phone by calling 613.354.3027 x3501
Event contact:
Alannah MacGregor
Programs & Exhibition Coordinator, Museum of Lennox & Addington
amacgregor@lennox-addington.on.ca
613.354.3027
Location
Museum of Lennox & Addington, 97 Thomas St. East, Napanee, ON K7R 4B9