Fiddle Fire
Date:
Wednesday, July 24, 2019 - 7:00pm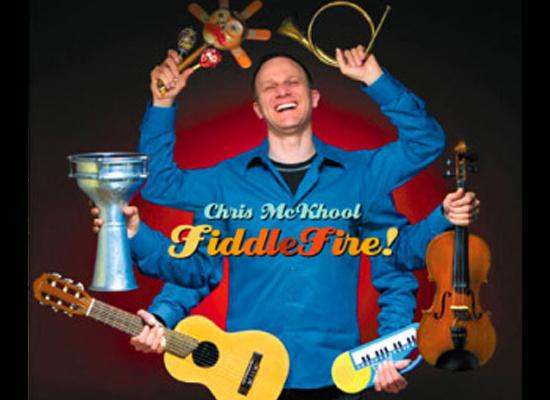 It's a Live Under the Stars event at the Allan Macpherson House & Park in Napanee! On July 24th at 7pm Violin sensation Chris McKhool gets children and families dancing, clapping, laughing and singing songs. Kids and their parent's scat-sing become a rhythm section and join Chris on stage to play rare percussion instruments from around the world! Chris plays several musical styles (jazz, blues, classical, Rumba flamenca, funk, world beat, East Coast fiddling and more). Supported by a spectacular band.
Admission is $3 per person. Live at the Macpherson House happens throughout July and August under the event tent, in the gardens of the Macpherson House. For more information, call 613-354-3027. Please bring your own lawn chair.
Location:
180 Elizabeth St., Napanee, ON