Fiddle & Shake: Music & Instrument Making
Date:
Thursday, July 25, 2019 - 2:00pm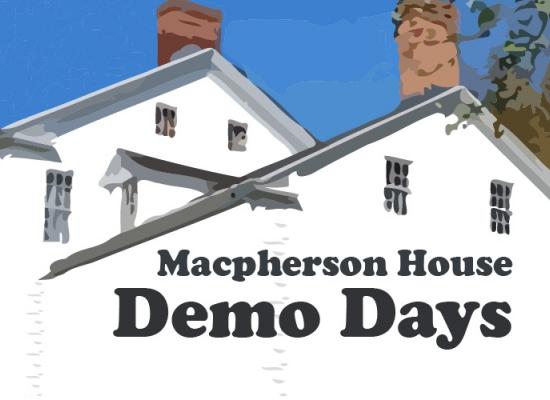 It's a Demo Day at the Allan Macpherson House & Park in Napanee! On July 25th at 2pm join Mary Kennedy & Sharon McLaughlin for an afternoon of music exploration from Canada's music history. Dance to some fiddle and harp music. Touch an old violin and take a look at how it looks inside, feel its wood and discuss how it is made and how it makes music. Run your fingers along the strings of lap harp and try a bit of a tune with help of Sharon.
Let's make an instrument – make a shaker you can take home. What material makes the loudest sound? Using various materials children will make a shaker they can take home with them. 
Admission is free! Demo Days take place Tuesday and Thursdays in July and August under the event tent, in the gardens of the Macpherson House. For more information, call 613-354-3027.
Location:
180 Elizabeth St., Napanee, ON