Date
21 October, 2023 at 3:00pm - 8:00pm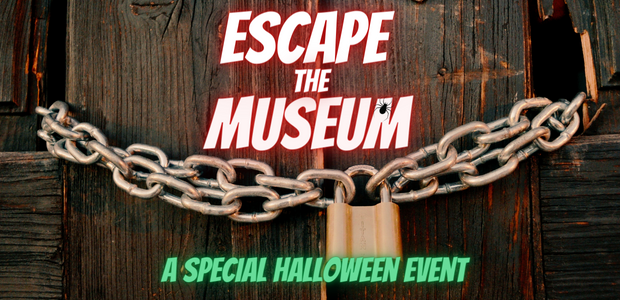 Get your FREE tickets for this very special Halloween event!⁠
⁠You've heard the stories about Halloween and Kingston museums, right? Legend says that is the time they truly "come to life!"⁠
⁠You decide to explore two museums that are particularly spooky at this time of the year to see if the stories are true. You enter, and the door slams behind you. It's locked! You are not alone. As you desperately search for a way out, you discover others trapped inside the museums…some for hours, others for centuries. The only way out is to find the key!⁠
⁠Join the Museum of Health Care and Murney Tower Museum for an all-ages Halloween event…if you dare!⁠
⁠Explore both museums and follow the clues to escape. To earn your prize, you must be awarded a key at each site. Will you be lucky enough to escape? Or will you be trapped inside like some poor souls from times gone by?⁠
⁠Date: Saturday, October 21, 2023⁠
⁠Locations: Museum of Health Care, 32 George Street and Murney Tower Museum ( 2 King St West). You can start your quest at either site!
⁠Cost: Admission by donation (free ticket required.) ⁠Get your free ticket here.
Time: Drop in between 3pm-8pm⁠
COSTUMES ENCOURAGED!
Location
Museum of Healthcare at Kingston & Murney Tower