Date
30 September, 2023 at 5:00pm - 6:00pm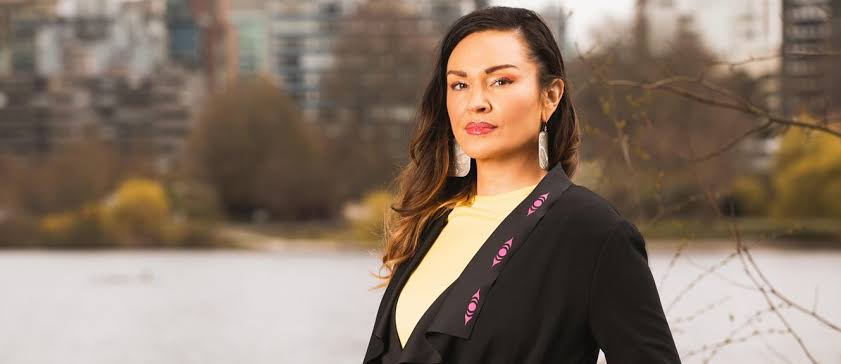 "She could have been me."
Award-winning Gitxsan investigative journalist Angela Sterritt speaks with Tina Munroe about Unbroken. Part memoir, part investigation, Angela reflects on the struggles of her own upbringing, and shows how colonialism and racism have led to a society where the lives of Indigenous women and girls are ignored and devalued.
Angela Sterritt, an award-winning investigative journalist and best-selling author, hails from the Wilp Wiik'aax of the Gitanmaax community within the Gitxsan Nation on her father's side, while also having roots in Bell Island Newfoundland on her mother's side. Her exceptional journey as a television, radio, and digital journalist for over a decade has undoubtedly shaped her compelling storytelling skills. Angela's latest work, "Unbroken," serves as both a memoir and an investigation into the heart-wrenching issue of missing and murdered Indigenous women. Published by Greystone Books, the book achieved national instant bestseller status in May 2023, a testament to its emotional resonance and powerful message.
Click the following link to buy tickets: https://kwfunbound.ca/
Location
2 Princess St, Kingston, ON K7L 1A2