What IS That Thing?: Queen's Barefoot Players
Date:
Thursday, August 1, 2019 - 2:00pm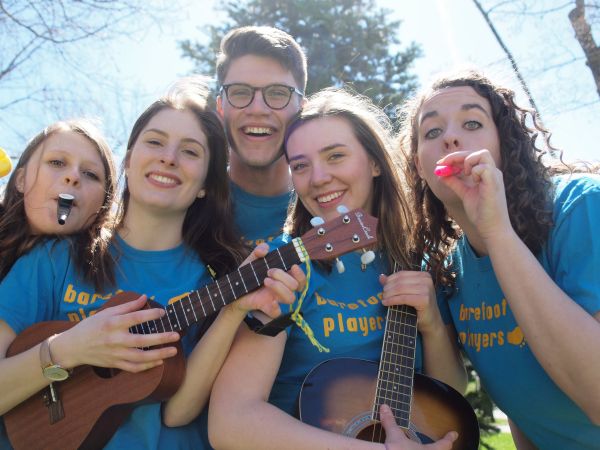 It's a Live event at the Allan Macpherson House & Park in Napanee! On August 1st at 2pm join The Queen's Barefoot Players for a performance of What is that Thing?
In What IS That Thing?, the Barefoot Players come across a strange object they call a "Thing." None of them has any idea what it is or what it does, so they try to figure out what to do with it by telling each other stories. Together, they must learn how to care for it as a group, applying lessons learned from traditional and indigenous stories from all around the world. What Is That Thing? is a show that explores the importance of community and what it means to be human, while keeping in mind the Healthy Schools mandate. 
Admission is $3 per person. Live at the Macpherson House happen throughout July and August under the event tent, in the gardens of the Macpherson House. For more information, call 613-354-3027. Please bring your own lawn chair.
Location:
180 Elizabeth Street, Napanee