Thursday Tour: Lii Zoot Tayr (Other Worlds) At Agnes Etherington Art Centre
Date:
Thursday, January 13, 2022 -

12:15pm

to

1:00pm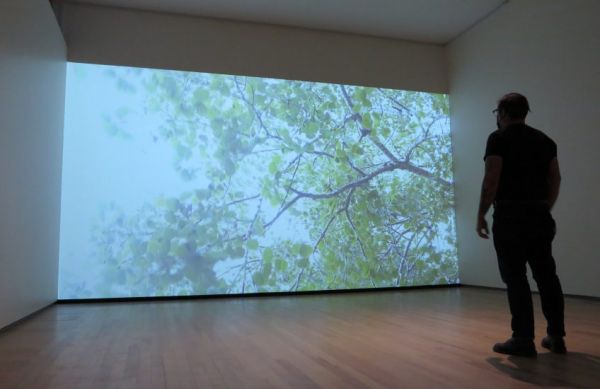 Gain a new perspective and understanding of current exhibition Lii Zoot Tayr (Other Worlds). Join us for this free lunch-hour tour led by our friendly Community Docents.
Lii Zoot Tayr is the third in a series of exhibitions organized by Amy Malbeuf and Jessie Ray Short that explores the work of Métis artists. In this iteration, the artists—Malbeuf, Suzanne Morrissette, Tannis Nielsen, Tiffany Shaw-Collinge, and Short—ground themselves within and move beyond the earth and solar system to ruminate on outer, inner and deep space. With a particular focus on the ethereality of science and technology, the artists examine their relationships to unseen forces and concepts of spirit and in/visibility. The resulting artworks are charged with ancestral and personal dreams, memories, and stories that push and pull on the limitations of human perceptions and raise questions about how knowledge comes into being.

The Community Docent training program is supported by the Iva Speers Fund for Art Education.
https://agnes.queensu.ca/participate/talks-tours-events/thursday-tour-lii-zoot-tayr/
Location:
Agnes Etherington Art Centre