The Studio - The Album of Your Life: Visioning Collage & Collaborative Songwriting, with Krista Muir
Date:
Sunday, May 26, 2019 -

1:30pm

to

4:00pm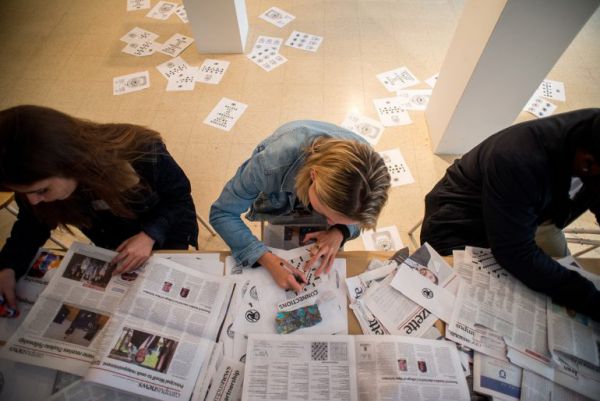 Sundays  28 April, 26 May and 9 June 2019
If you had a record reflect/represent a chapter in your life (past, present, future) what would it look like? What would it sound like?
Music is a powerful medium – a living and breathing art form that accompanies us throughout our lives. In this playful workshop, participants will first create a collage representing a chapter in their life "album" – and from these covers we'll randomly select and write songs inspired by the stories that emerge. Simple, complex, metaphorical, literal, whimsical, comical – the unique group of participants will shape the content and flow.
Please note, no musical experience or equipment is necessary, only a desire to participate and enjoy exploring these mediums.
INSTRUCTOR BIOGRAPHY
Krista Muir is a composer, performer, producer and multi-disciplinary artist whose music has taken her around the world.
Registration for this event can be done via the registration link on the event webpage: https://agnes.queensu.ca/event/details/the-studio-4/
Location:
Agnes Etherington Art Centre. 36 University Avenue, Kingston ON