Museum of Health Care Outdoor Walking Tour
Date:
Wednesday, August 19, 2020 -

10:00am

to

11:30am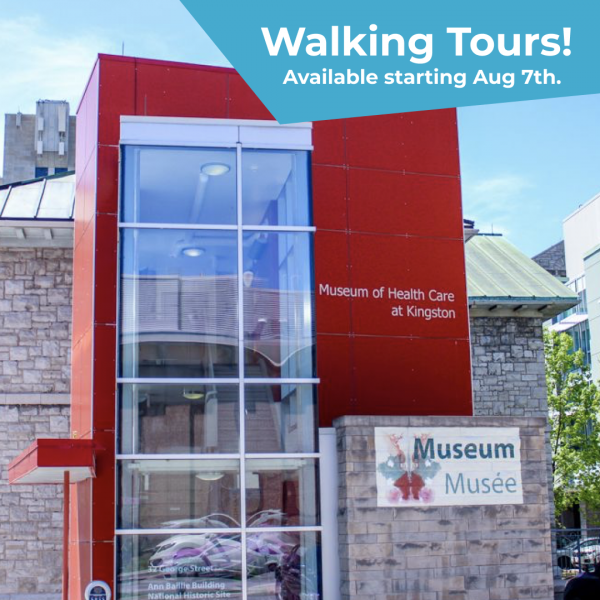 NEW Outdoor Walking Tour!
The Museum of Healthcare is excited to begin offering it's new and improved Outdoor Walking Tour! Starting on August 7th, this new experience will be offered every Wednesday and Friday morning (10:00 - 11:30 am) until August 28th, 2020. Come learn about the rich health care history of Kingston, Kingston General Hospital, and Queen's University! The tour is completely free during it's initial offering this summer – all we ask for is your feedback!
Location: Begins/ends at the Museum of Health Care (32 George Street, Kingston ON, K7L 2V7)
Date/Time: August 7, 12, 13, 19, 21, 26, and 28, 2020 (10:00 - 11:30 am each day)
Length: 1.5 hrs
Distance: 1.8 km (approx.)
Cost: FREE! (Donations graciously accepted)
Group Sizes: Max 5 people per group.
Tour size: Max 15 people per tour.
*Registration REQUIRED (See Below)*
**Mask/Face Covering and Social Distancing required on all tours (see sign-up sheet for more info)*
Location:
Museum of Health Care, 32 George Street, Kingston ON, K7L 2V7