Lunchtime Artist Talk
Date:
Wednesday, September 26, 2018 -

12:00pm

to

1:00pm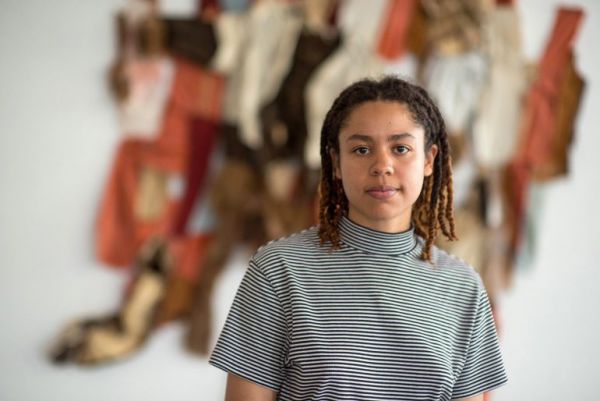 Tau Lewis will be discussing the sculptural work in her exhibition 'Tau Lewis: when last you found me here' in the context of her artistic practice centred on Black identity, adaptation and survival, diasporic bodies and the environment and self-preservation and healing. Presented in collaboration with the Gender Matters speaker series through the Queen's Department of Gender Studies. This event is free and open to the public.
Agnes Etherington Art Centre | Queen's University | 36 University Ave, Kingston, ON | 613.533.2190 | aeac@queensu.ca
Pictured above: Tau Lewis, Stonecroft Foundation Artist-in-Residence. Photo: Garrett Elliott
Location:
Agnes Etherington Art Centre