Log Cabin: A Canadian Quilt
Date:
Saturday, January 6, 2018 - 1:00pm

to

Sunday, August 5, 2018 - 4:30pm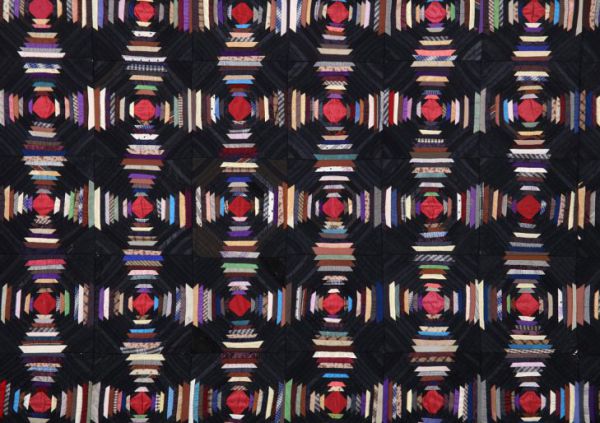 Agnes Etherington Art Centre
613.533.2190
Event Page: https://agnes.queensu.ca/exhibition/log-cabin-a-canadian-quilt/
Evoking the colonial homestead, Log Cabin quilts have long been described as "Canadian patchwork." Strips of fabric, or "logs," are stitched around a square "hearth" to form a block, or "cabin." Popular since the late 19th century, Log Cabin quilts have many variations—Barn Raising, Straight Furrow, Sunshine and Shadow, and Pineapple—depending on how the logs are pieced and blocks arranged within the entire quilt. While drawing upon nationalistic sentiment, the Log Cabin quilt is nonetheless a nexus of trade networks and cultural exchange. This exhibition showcases Log Cabin quilts from the Heritage Quilt Collection at the Agnes, while examining their regional, national and global contexts.