From the vibe out: Neven Lochhead
Date:
Saturday, January 9, 2021 - 1:00pm

to

Sunday, April 11, 2021 - 5:00pm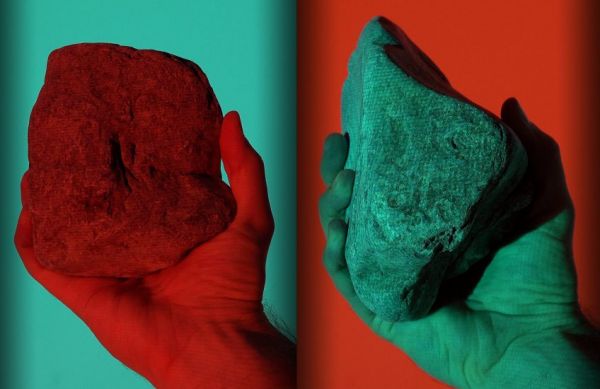 From the vibe out is a solo exhibition by Kingston-based artist and curator Neven Lochhead featuring an installation of video and sound. Bringing together his language-propelled approach to the moving image with his curatorial "space-making" practice, Lochhead's new project summons a semi-fictional, artist-led research institute as its interlocutor. Borrowing and bending the grammars of group-visioning exercises, a restless chorus of spectral art workers plot from their nascent organisational position. Utterances find a sense of traction by tethering themselves to a concrete, local referent: an empty art space in downtown Kingston. With this room as its anchor, Lochhead's exhibition spins out an active "instituting" process that constructs not from the top down, nor the bottom up, but laterally, from the vibe out. Occupying two additional neighbouring rooms at Agnes, the exhibition's "spatial stereoscopy" conjures an operative image by taking up two senses of projection: as the sculptural display of the moving image, and as a mode for inferring a future course by extrapolating from the dynamics of an immediate locale.

Curated by Sunny Kerr, Curator of Contemporary Art
Read more at agnes.queensu.ca
Location:
Agnes Etherington Art Centre