Face of the Sky: From the Collections
Date:
Saturday, January 11, 2020 - 1:00pm

to

Sunday, August 9, 2020 - 5:00pm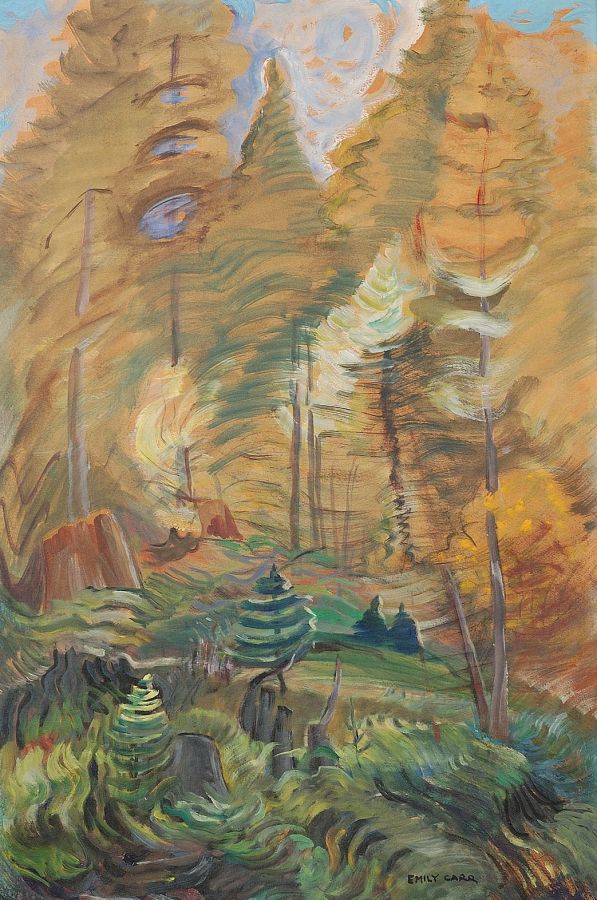 Face of the Sky turns its gaze upwards, tracking a longstanding artistic fascination. In feature works from the Agnes contemporary and historical collections, skies swarm with figures, depicting spiritual epiphanies and embedded histories that seem to both belong to the land and carry transcendent potential. Taking inspiration from artist John Hartman's drypoint landscapes, the exhibition combines Inuit printmaking, Italian Renaissance angels, Canadian mystical landscapes, modernist sculpture and contemporary mediations.
Featured artists include Kenojuak Ashevak, Thomas Carl Burrows, Emily Carr, Dave Gordon, Lawren S. Harris, John Hartman, Kathleen Munn, Natsivaar, Christiane Pflug, Mary Pitseolak, Levi Alasua Pirti Smith and Angotigalu Teevee.
Read more at agnes.queensu.ca.
Location:
Agnes Etherington Art Centre