Berlin Reed: Brown Butter at Agnes Etherington Art Centre
Date:
Friday, June 3, 2022 - 10:00am

to

Sunday, July 10, 2022 - 5:00pm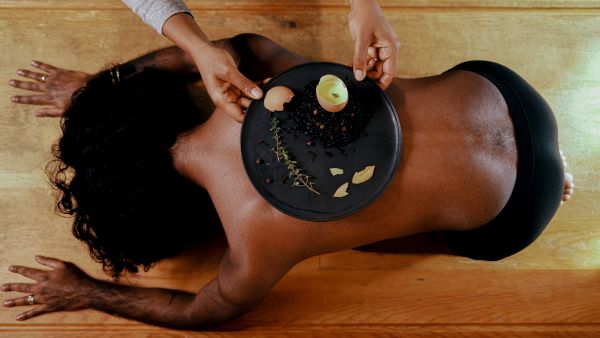 3 June–10 July 2022
Conceived by Montreal-based, transdisciplinary practitioner Berlin Reed, Brown Butter is a curated conversation between Black Canadian artists and gastro-artist/chefs in the form of a multi-sensory arts residency and installation in Etherington House.
Brown Butter is an internalization of Black thought and a gavage of Black expression. Over six weeks, Brown Butter's immersive, succulent environment fills every capacity for human perception. Directly inhaling, imbibing and ingesting these works, viewers of Brown Butter are implicated: some bites may taste or feel unpleasant; experiences may jar rather than soothe. Brown Butter is where gastronomic arts branch away from culinary discipline and where we return to exploring through sense our elemental roots as oral inquisitors.
Brown Butter is part of a year-long series of projects staged in Etherington House as part of "Rehoming Agnes." These projects anticipate our closure and foreshadow our reopening, marking the transition of the house back to its original use as a residence. Brown Butter will smooth this transformation, grounding Agnes's re-emergence as a living space in Agnes Reimagined.
Find more: https://agnes.queensu.ca/exhibition/berlin-reed-brown-butter/
Brown Butter is generously supported by the Canada Council of the Arts.
Location:
Agnes Etherington Art Centre