A (Musical) Midsummer Night's Dream: Driftwood Theatre Live Under the Stars
Date:
Wednesday, August 7, 2019 - 7:30pm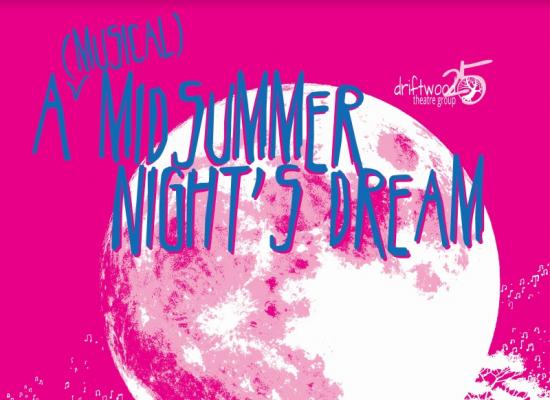 It's a Live Under the Stars event at the Allan Macpherson House & Park in Napanee! On August 7th at 7:30pm join Driftwood Theatre for their performance of Shakespeare's A Midsummers Night Dream. 
This summer, Driftwood Theatre celebrates 25 years of the Bard's Bus Tour by revisiting Shakespeare's most magical, musical story. Four lovers and one band of hapless mechanicals wander into the Forest of Arden one fateful night, only to have their lives forever changed by the denizens of the faery realm. A magical adventure of musical proportions, Driftwood Theatre's A (musical) Midsummer Night's Dream is sure to delight the hearts of audiences of all ages. Using Shakespeare's text A (musical) Midsummer Night's Dream is a rocking, rolling, funktastic, jazz-infused musical celebration of theatrical proportions; with everything performed live and entirely A Cappella. 
Originally created in 2004 and performed again in 2012, A (musical) Midsummer Night's Dream reunites composers Kevin Fox (The Swingle Singers, Cadence) and Tom Lillington (Nathaniel Dett Chorale, Hampton Avenue) with director Jeremy Smith. "It's about community, companionship and love," remarks Driftwood Artistic Director Jeremy Smith. "Dream reminds us of the importance of putting down our devices, stepping away from our screens, and making the kind of tangible connections which encourage empathy, understanding and respect." 
Admission is pay-what-you-can. For more information, call 613-354-3027. Please bring your own lawn chair.
Location:
180 Elizabeth St., Napanee, ON