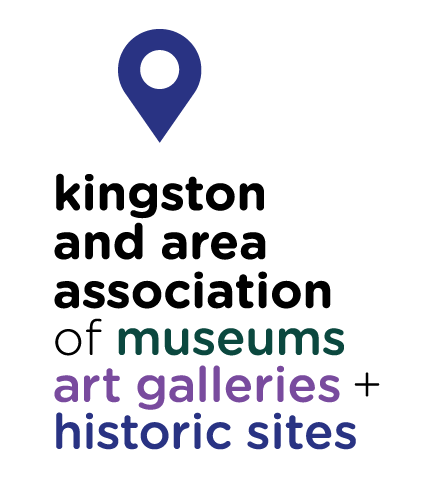 KAM Board Nominations are Open!
You can help the Kingston & Area Association of Museums, Art Galleries + Historic Sites (KAM) continue to advance its mission providing expertise, guidance and supporting KAM's many committees, members, and volunteers.  With new initiatives on the horizon, KAM needs and welcome enthusiastic participation of its members on the Board of Directors.
Here are some of the main functions of a KAM Board member:  oversee the direction and management of the association, lead specific projects and action teams, recruit new members, contribute to the association's financial success, and represent KAM as available.  KAM's Board of Directors is a collaborative board who works to make a difference for our membership. 
2023-2024 will introduce the transition of Board positions from a 1-year term to a 2-year term.  This change will be implemented over a two year period – with identified Board positions becoming a 2-year term as of 2023-2024, and the remaining, in 2024-2025.
In 2023-2024, the terms of KAM Board positions will be as follows:
President – 1 year
Vice-President – 2 years
Treasurer – 1 year
Secretary – 2 years
Past-President – 1 year
Director at Large – 2 years
Director at Large – 1 year
Director at Large – 2 years
Director at Large - 1 year
Please note: election to the Board of Directors occurs at the AGM, but individual positions/portfolios are confirmed at the first Board meeting in April.
Submit a 250 word statement of interest to info@kingstonmuseums.ca by February 20th, 2023.  Use "Board Nomination" as the subject line of your e-mail message. Your statement of interest should include the following three points describing:
Your qualifications
What you would bring to the Board
Your vision for KAM 
Keep in mind that your statement will be posted as part of the elections slate as part of the business meeting.
Deadline for nominations is Monday, February 20th, 2023 at noon. 
Find all the details on Board nominations below and thank you for considering putting your name forward as a leader for KAM!
Requirements:
Shall be a professional, advocate, young professional or retired member in good standing (paid current member)
Shall have a minimum of two years' work/volunteer experience in the field
Shall have actively participated in association activities, such as a KAM committee, ad hoc working groups or collaborative events
Shall sign a Board Member Agreement which sets forth legal and ethical responsibilities
Shall act as a board liaison for one committee or action team if necessary
Shall attend most monthly board meetings
Board members may be removed if they fail to participate in more than three consecutive meeting without being excused.
Thank you for considering putting your name forward as a leader for KAM!