Summer Kitchen Party with Ian Bell
Date:
Wednesday, July 12, 2017 - 7:00pm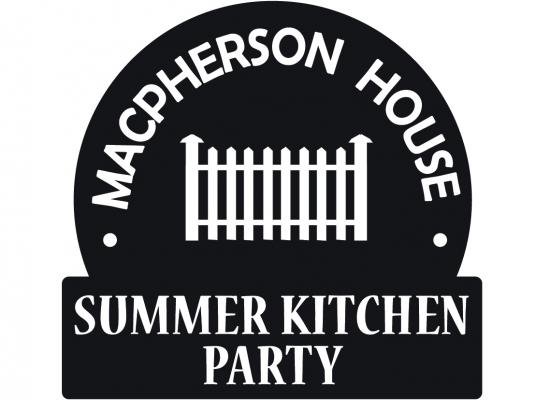 Grab your chair, there's a kitchen party at the Macphersons'! On July 12th at 7pm, Ian Bell hosts an Old Ontario Kitchen Party outside in the front gardens of the Allan Macpherson House in Napanee.
Ian will highlight traditional Ontario songs and instrumental music to sing along with, tap you toes to, or maybe even dance a step or two! Songs from the lumber camps, parlours and docksides along with jigs, reels played on guitar, concertina, banjo and button accordion.  Bring your own chair to sit around the front gardens at the House, light refreshments available in the kitchen.
Admission is only $3 each. For more information, call the L&A County Museum & Archives at 613-354-3027.
About Ian Bell
Ian Bell has performed across Canada and in the United States since the late 1970s. On his own and with a number of different ensembles, he has appeared at numerous folk festivals (Winnipeg, Mariposa, Edmonton, Ottawa, Yellowknife, Owen Sound, Lunenberg , Montmagny, and others) and in concerts and dances in venues ranging from Roy Thompson Hall to Randy Haskell's barn.
Ian was first smitten by the folk songs he heard at hootenannies he attended with his parents in the very early '60s, and later at the Mariposa Festivals of the early '70s. While in his twenties, Ian was lucky enough to be able to find ways to make music with a number of great players who were a generation (or two) senior to him. They included fiddlers Tommy McQueston, and Carl Grexton, stepdancer Alec Mulligan and fiddler/dance caller Jack Hayes, and later, Mennonite singer Onias Weber. Ian is forever grateful to them for their generosity of spirit and the links they forged in the long chain of traditional music.
With the group Muddy York, and along with Wade Hemsworth (composer of the Blackfly Song, Log Driver's Waltz), Ian performed for two weeks in the Folklife Pavilion at Expo 86 in Vancouver, BC. In 1993 Ian was named "Folk Artist in Residence" for that year at Joseph Schneider Haus Museum, in Kitchener, Ontario. In 1985 Ian served as artistic director for the Mariposa Folk Festival.
Over the years Ian's accompanists and band-mates have included: Oliver Schroer – violin, David Travers-Smith –trumpet/producer, Geoff Somers – fiddle/mandolin, Anne Lederman – fiddle/ piano Brian Pickell – guitar mandolin, Tom Leighton - piano, James Gordon singer, guitarist.