INSIDE AGNES Music & Art Series
Date:
Sunday, December 10, 2017 -

2:00pm

to

3:30pm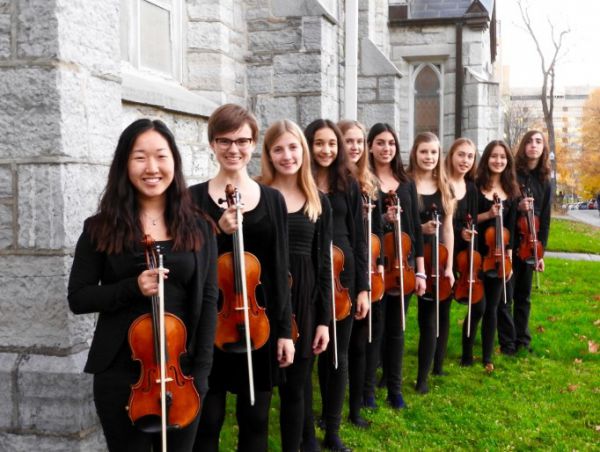 Agnes Etherington Art Centre 
Phone: 613.533.2190

Email: aeac@queensu.ca
Event Page: https://agnes.queensu.ca/event/details/inside-agnes-2/
Meet us in the Etherington House for INSIDE AGNES. Developed by members for members, INSIDE AGNES runs on the second Sunday each month from September through April. These congenial sessions of music performance, conversation, art and tea are organized by The Agnes Society volunteers, with the stellar team of Alan Grant, Marcia Shannon, Susan Gibbon, Catie Allan, Sandy Fox and others. All are welcome.
Free Family Care Drop-In is available in the Studio
10 December 2017
The Canta Arya Strings ensemble comprises senior members of Kingston's acclaimed Canta Arya School for Strings. Sharing the firm belief that music performed with others for others is a step to bringing harmony to the world, the Canta Arya team nurtures musical community through its recitals,  concerts and workshops.
Art: Agnes Chief Curator/Curator of Canadian Historical Art will discuss her current research