Demo Day... Needle Felting & Machine Knitting
Date:
Thursday, July 27, 2017 - 2:00pm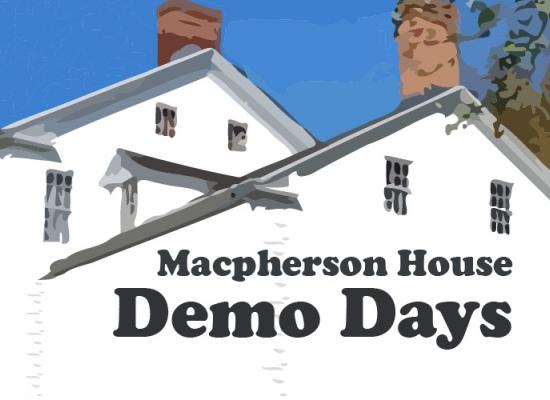 Heritage arts with a twist! It's a Demo Day at the Allan Macpherson House & Park in Napanee! On July 27th at 2pm, learn about two interesting techniques.
Felting is considered the oldest of all the textile or fibre arts. Come and experience this meditative and mesmerizing art form of "painting" with wool roving. Kits will be available for $25 if you would like to join in.
You can also learn about Machine Knitting.  This demonstration of the 'domestic knitting machine' is a modern version of a technique invented over 400 years ago. Carolyn Barnett invites you to sit with her to see the machine in action.  Enjoy a brief talk about the history of the knitting machine' with use of images of historical knitting.  While her machine is in action, observe a different way to make wool knitted items…even just a scarf, with colours, creativity and a shorter time than by hand
Admission is free! Demo Days take place every Tuesday and Thursday at the Macpherson House in July and August. For more information call 613-354-3027.